2 Features
2.1 World
2.1.1 Complete Dynamic World
Everything you see in the world can be changed! The blocks are much smaller and complexer than in other games!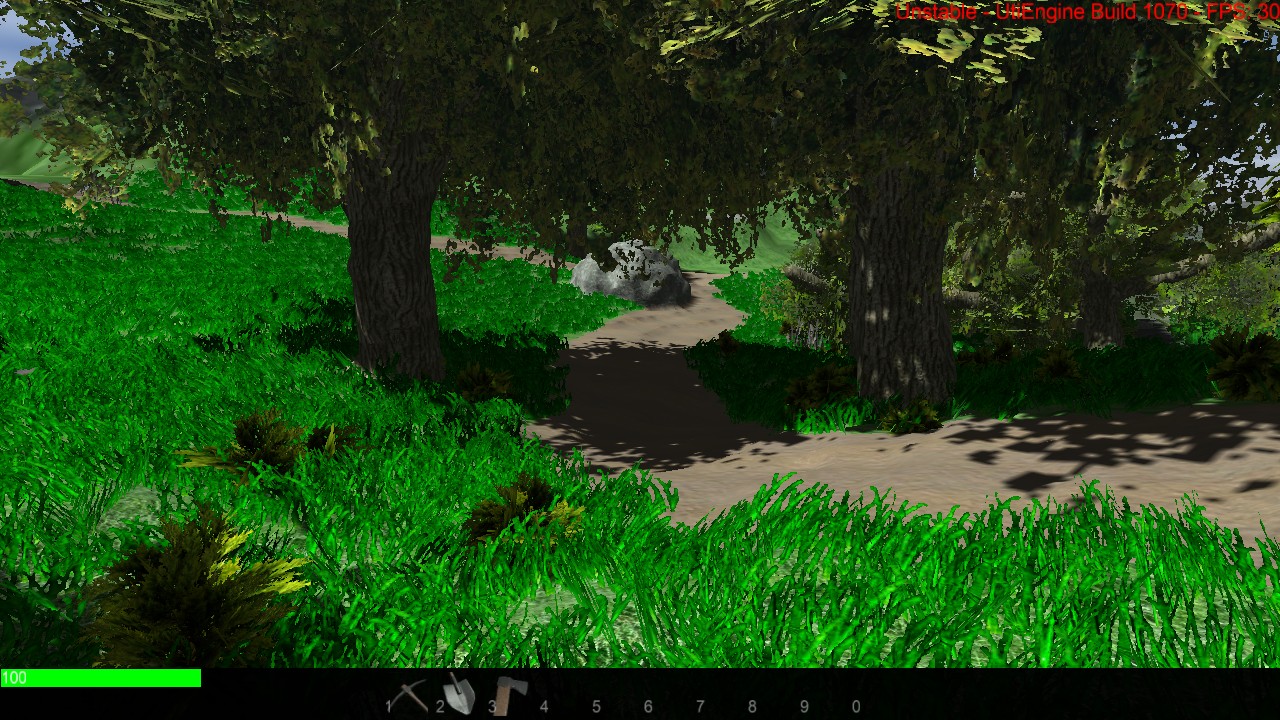 2.1.2 Fight Monsters
With a state of art animation system every NPC moves smoothly through the landscape!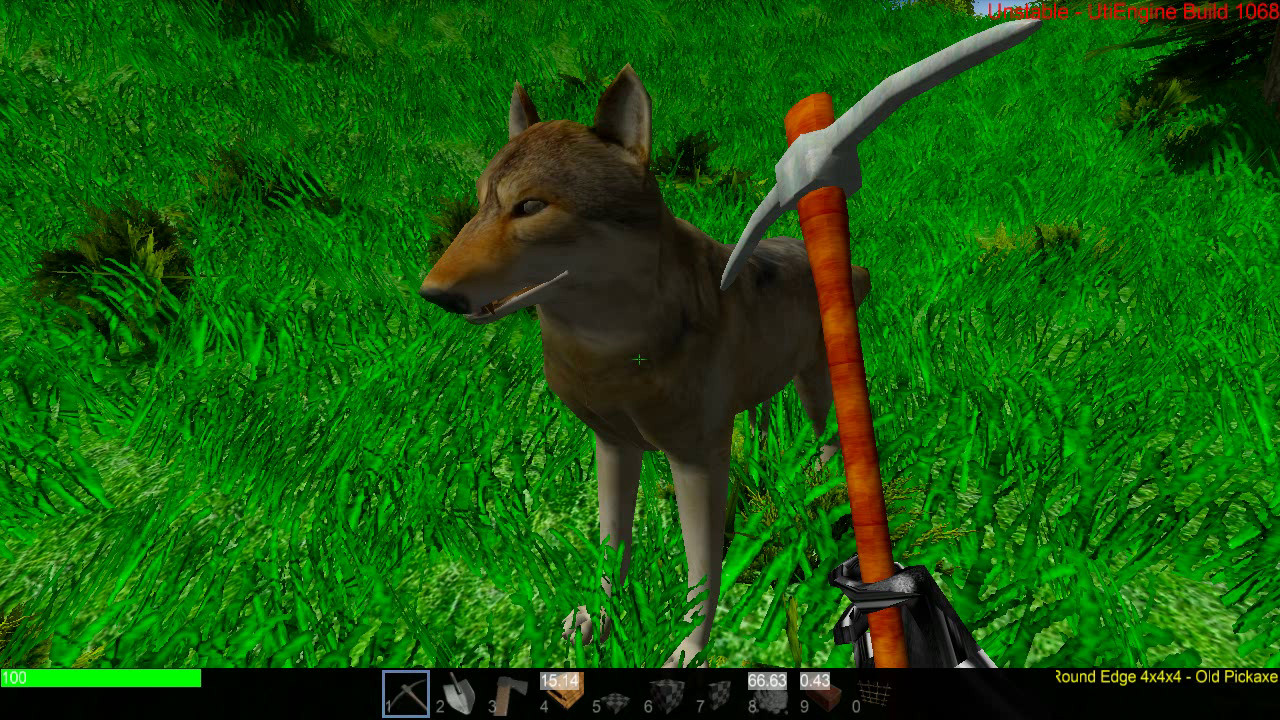 2.1.3 Build Tools
Use advanced build tools to create your own world. Objects can be composed by using of shapes, ramps, voxel blocks, transparent blocks, grate like textures, ...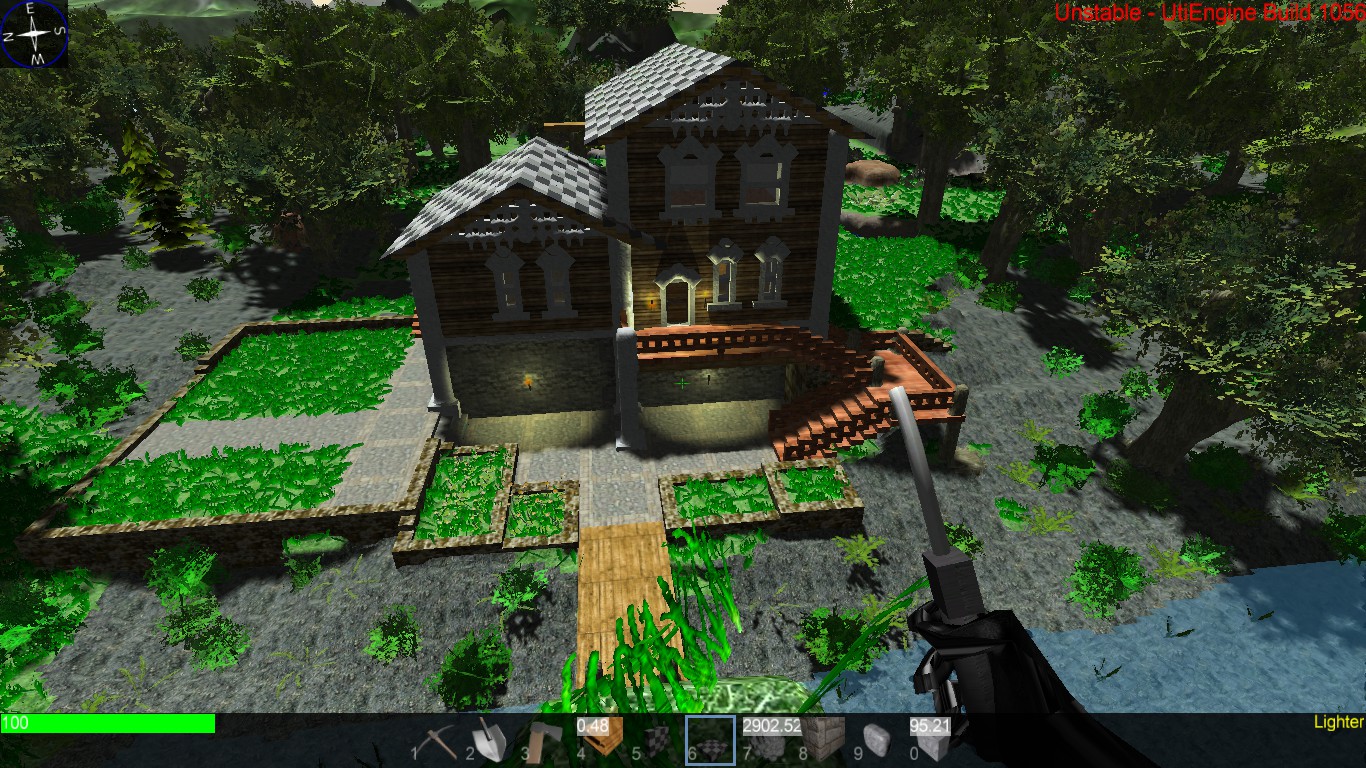 2.1.4 Plant Simulation
This game proves a complete plant simulation. You can collect seeds, grow your own plants and the harvest them.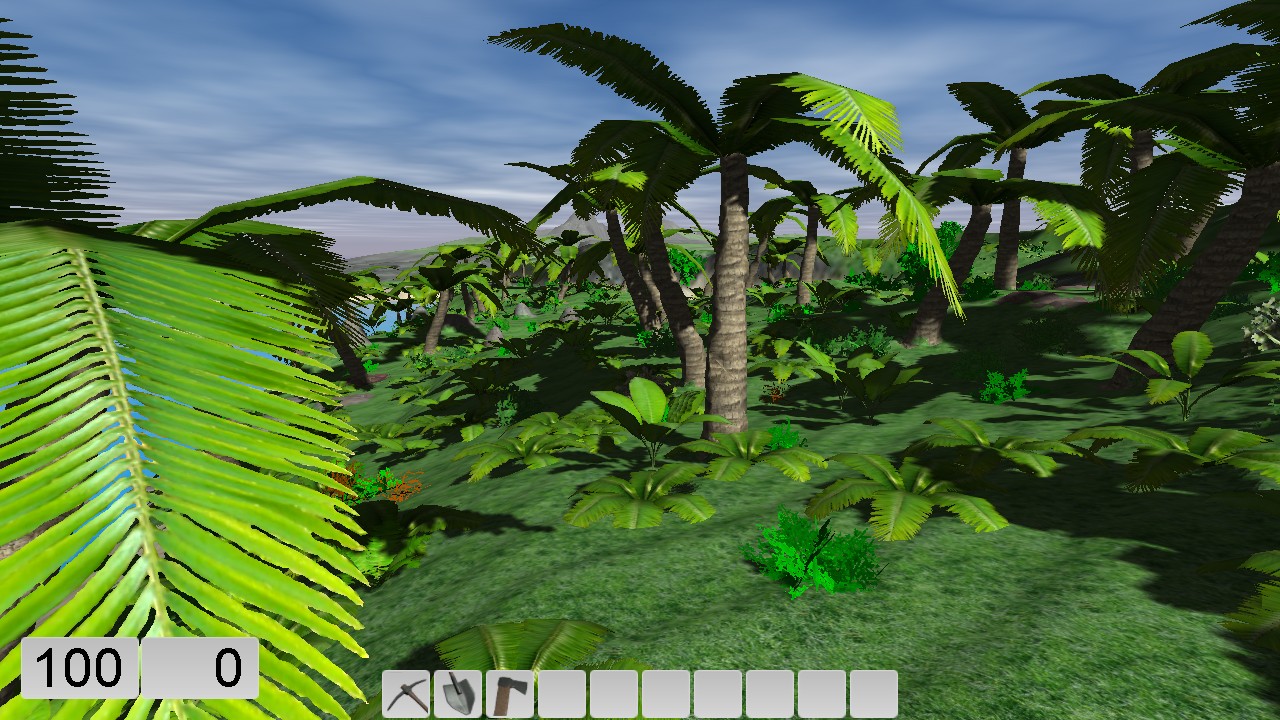 2.1.5 Water Simulation
The water is totally dynamic. It can be collected by the player and placed again.